Florida, known as the Sunshine State, is a haven for beach lovers. With a coastline stretching over 1,350 miles, Florida offers a variety of beach towns that suit all lifestyles, from serene retirement spots to bustling cities filled with opportunities for entrepreneurs and families.
In this guide, we'll explore the 10 best beach towns to live in Florida, examining their unique offerings and lifestyle advantages. Prepare to be swept away by sandy shores and saltwater dreams!
1. Naples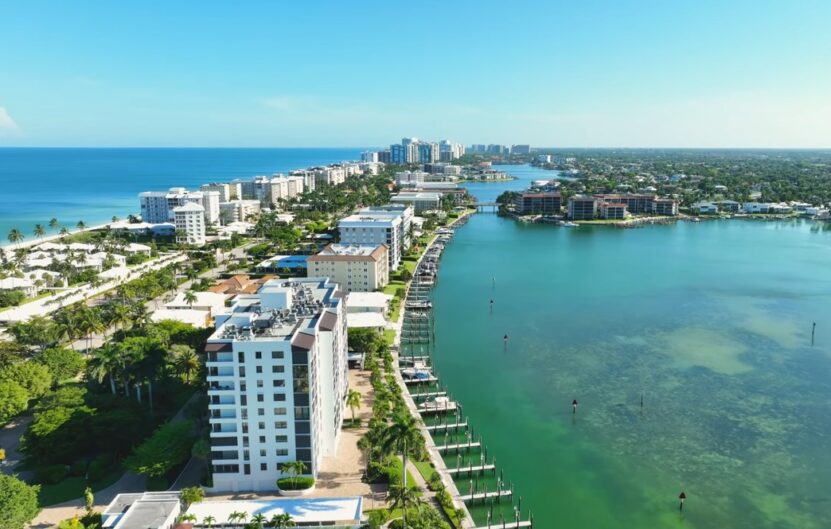 Naples, situated on the Gulf Coast, is an epitome of sophistication and tranquility. Often associated with a wealthy lifestyle, it offers a blend of white sand beaches and upscale living that attracts a diverse populace, from retirees to families.
Living Costs
Naples is on the pricier side, but for good reason. This city is clean, safe, and well-maintained. You'll often see elegant houses and luxury cars, underlining its high living standards. Though property taxes can be steep, Florida's lack of a state income tax can offset some of these costs.
Activities and Amenities
Golf Courses: Naples is often referred to as the "Golf Capital of the World," boasting more than 80 championship golf courses.
Art Scene: The city is home to multiple art galleries and hosts the Naples International Film Festival.
Outdoor Life: Naples Pier and Delnor-Wiggins Pass State Park offer stunning natural beauty and outdoor activities like fishing and snorkeling.
Whether you're interested in golf, art, or just strolling through luxurious shopping districts like Fifth Avenue South, Naples has something for everyone.
2. Sarasota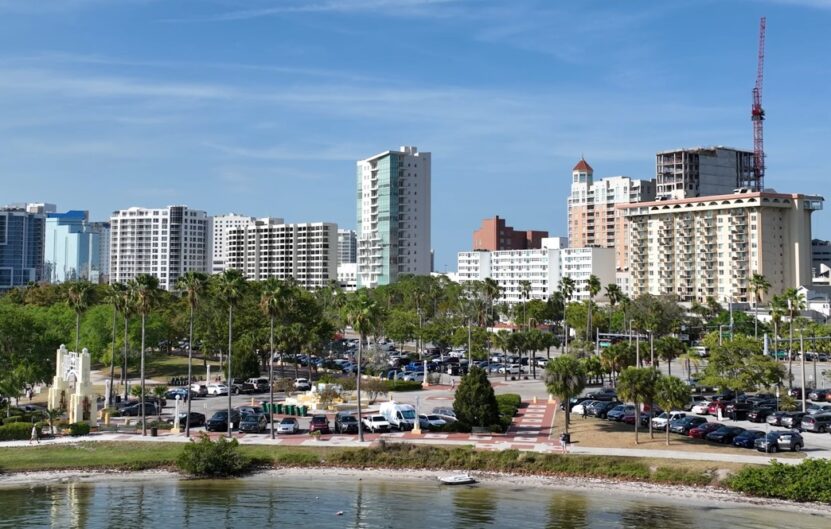 If you are a fan of the arts and cultural activities, Sarasota should be on your list. Located on Florida's southwestern coast, Sarasota offers a dynamic lifestyle with its beautiful beaches, such as Siesta Key, and a lively arts scene.
Living Costs
The cost of living in Sarasota is somewhat moderate, offering both affordable and high-end housing options. While not as pricey as Naples, Sarasota is far from being a budget option. However, its diverse housing market and no state income tax make it appealing to a broad range of people.
Activities and Amenities
Cultural Scene: Sarasota Opera House and The Ringling Museum add a cultural depth unique to the area.
Water Sports: Kayaking, paddleboarding, and boating are popular activities.
Education: Sarasota has excellent schools, making it great for families.
From attending performances at the Van Wezel Performing Arts Hall to sailing across the blue waters, Sarasota never disappoints.
3. Vero Beach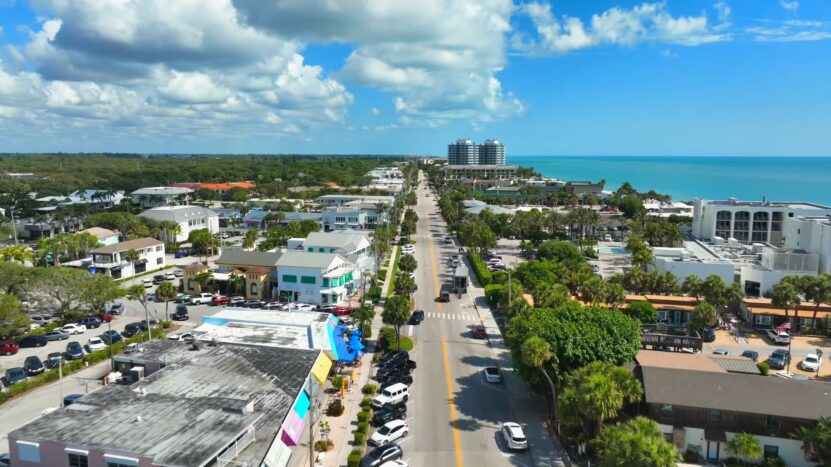 Vero Beach is the go-to destination for those who seek a quieter lifestyle. Nestled along Florida's Treasure Coast, this small town offers an array of natural attractions and is less touristy compared to other Florida beach towns.
Living Costs
Vero Beach offers an affordable yet high-quality lifestyle. Housing is reasonably priced, and the town is known for its low crime rates and exceptional healthcare facilities.
Activities and Amenities
Nature Reserves: The Archie Carr National Wildlife Refuge and Pelican Island are a must-visit for nature lovers.
Fishing: Known as the "Gateway to the Tropics," Vero Beach offers excellent saltwater fishing opportunities.
Cultural Venues: The Riverside Theatre and the Vero Beach Museum of Art offer a touch of culture.
For those who want a mix of natural beauty and cultural offerings without the crowds, Vero Beach is an excellent choice.
4. Key West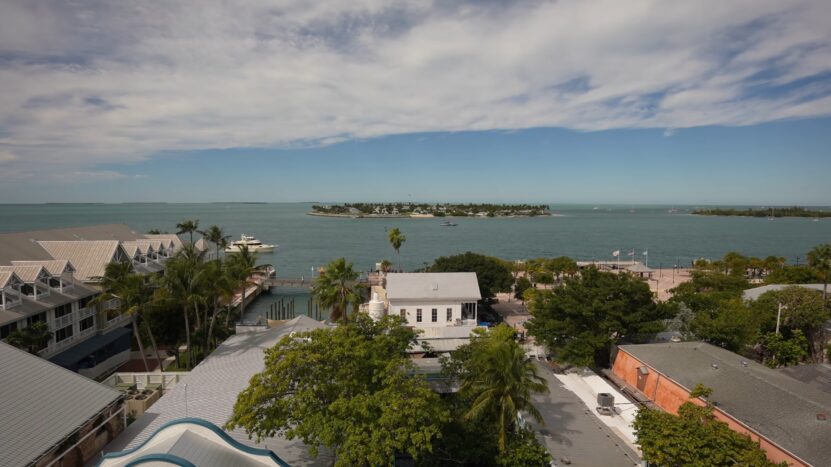 Key West, the southernmost point in the continental U.S., is all about vibrant culture, history, and, of course, stunning beaches. If you're into a laid-back lifestyle that comes with a touch of adventure, Key West could be your paradise.
Living Costs
Life in Key West comes with a high price tag. Property costs are high, and so are day-to-day living expenses. However, for many, the unique island lifestyle and tropical ambiance make the cost worthwhile.
Activities and Amenities
Historical Sites: The Ernest Hemingway Home and Museum, and Fort Zachary Taylor are significant attractions.
Water Activities: Scuba diving, snorkeling, and boating are incredibly popular here.
Nightlife: Duval Street offers a wide range of bars, clubs, and eateries for a bustling night out.
In Key West, every day feels like a vacation.
5. Delray Beach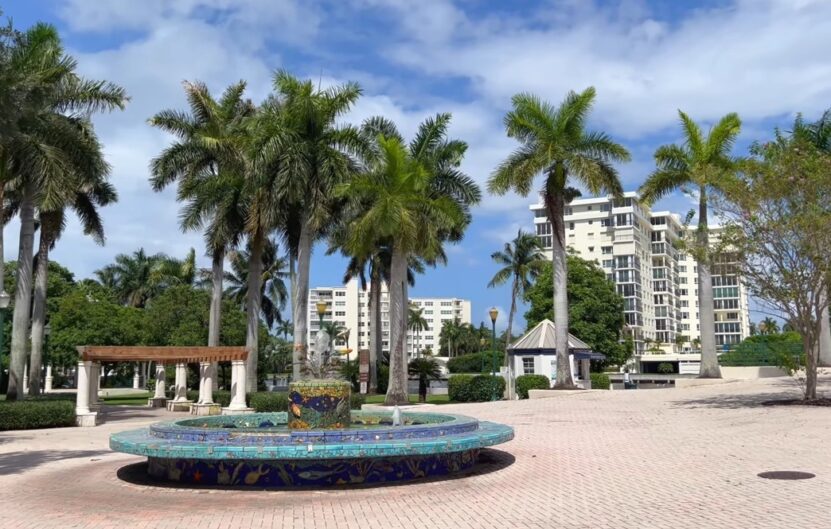 Delray Beach is the perfect blend of small-town charm and big-city amenities. Situated in Palm Beach County, Delray Beach offers a vibrant downtown area, pristine beaches, and an array of housing options.
Living Costs
The cost of living in Delray Beach is relatively moderate, leaning towards the affordable side. Property options range from quaint bungalows to luxurious beachfront homes, making it suitable for various budgets.
Activities and Amenities
Atlantic Avenue: The downtown area is filled with shops, galleries, and dining options.
Outdoor Activities: Besides the beach, there are several parks like the Wakodahatchee Wetlands, perfect for bird watching and nature walks.
Events: Frequent cultural events and festivals keep the community spirit alive.
If you're looking for a community-centric, yet dynamic lifestyle, Delray Beach should be on your list.
6. Destin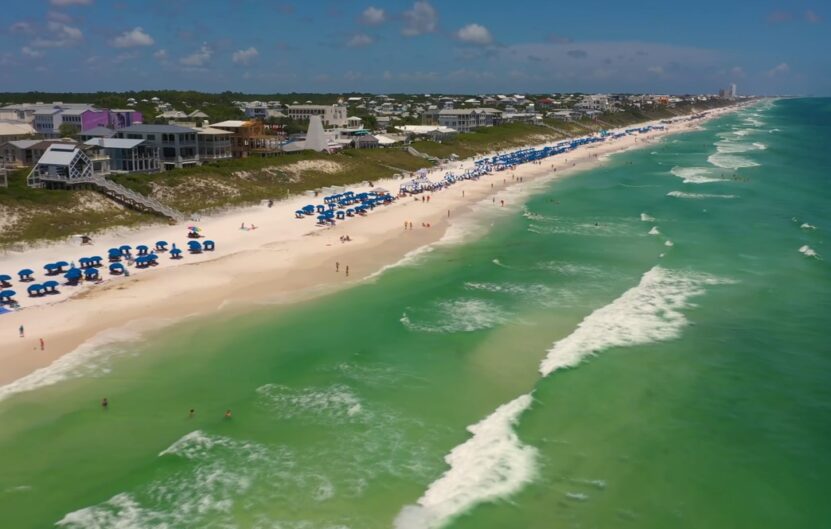 Known for its sugar-white beaches and emerald-green waters, Destin is a gem on Florida's Panhandle. It's a hotspot for families and outdoor enthusiasts, offering an array of water activities and a friendly community.
Living Costs
Destin offers a mix of affordability and luxury. While waterfront homes can be pricey, there are more budget-friendly options available inland. The town has seen growth in recent years, making it a promising place for investment.
Activities and Amenities
Fishing: Known as the "World's Luckiest Fishing Village," Destin offers some of the best deep-sea fishing.
Water Sports: Jet skiing, parasailing, and snorkeling are among the popular activities.
Shopping and Dining: Destin Commons and HarborWalk Village offer excellent shopping and dining options.
For those who can't resist the lure of emerald waters and love an active lifestyle, Destin is your go-to place.
7. Clearwater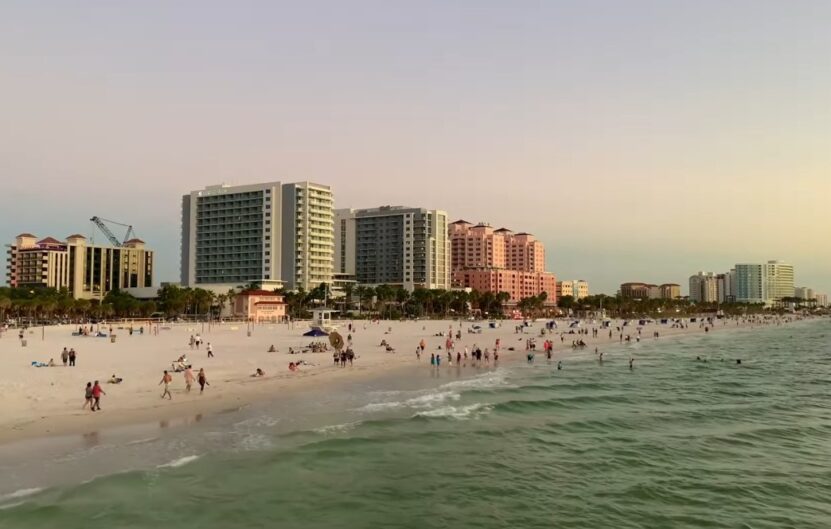 Clearwater, located in the Tampa Bay area, is known for its stunning beaches and family-friendly atmosphere. It offers an active social scene and is one of the best places to watch stunning sunsets over the Gulf of Mexico.
Living Costs
The cost of living in Clearwater is relatively moderate, making it an attractive option for both retirees and young families. Housing options are diverse, ranging from condos to single-family homes.
Activities and Amenities
Clearwater Marine Aquarium: Home to Winter the Dolphin, star of the movie "Dolphin Tale."
Beach Activities: Volleyball, paddleboarding, and jet skiing are popular here.
Parks: The Moccasin Lake Nature Park offers hiking trails and wildlife viewing.
Whether you're young or young at heart, Clearwater has something to offer.
8. Sanibel Island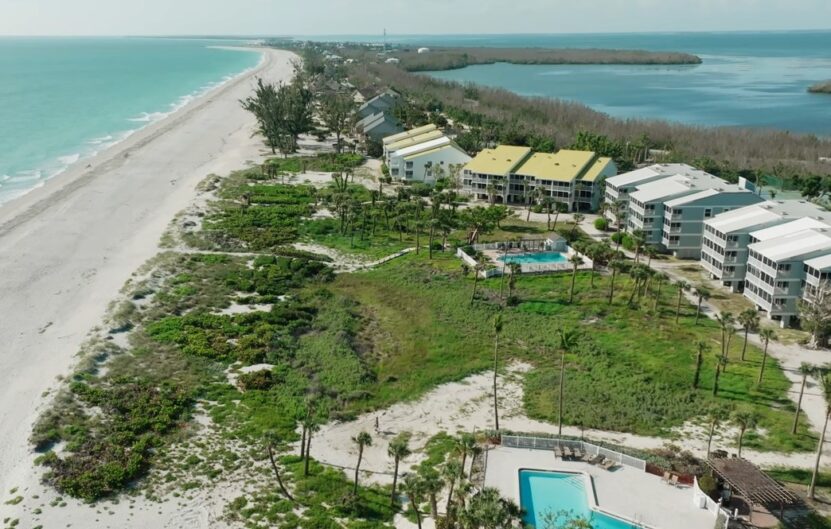 Sanibel Island offers a relaxed, slow-paced lifestyle, perfect for those looking to escape the hustle and bustle. Known for its shell-lined beaches, Sanibel is a quaint island connected to the mainland by a causeway.
Living Costs
Life on Sanibel Island can be expensive due to its isolated location and high demand. However, many residents find that the serenity and natural beauty make the cost worthwhile.
Activities and Amenities
Shelling: The island is famous for its shells; in fact, it's one of the best shelling destinations in the world.
Biking: With over 25 miles of bike paths, it's a cyclist's paradise.
Wildlife: The J.N. "Ding" Darling National Wildlife Refuge is home to various species of birds and aquatic life.
For those who dream of island living, Sanibel is an idyllic haven.
9. St. Augustine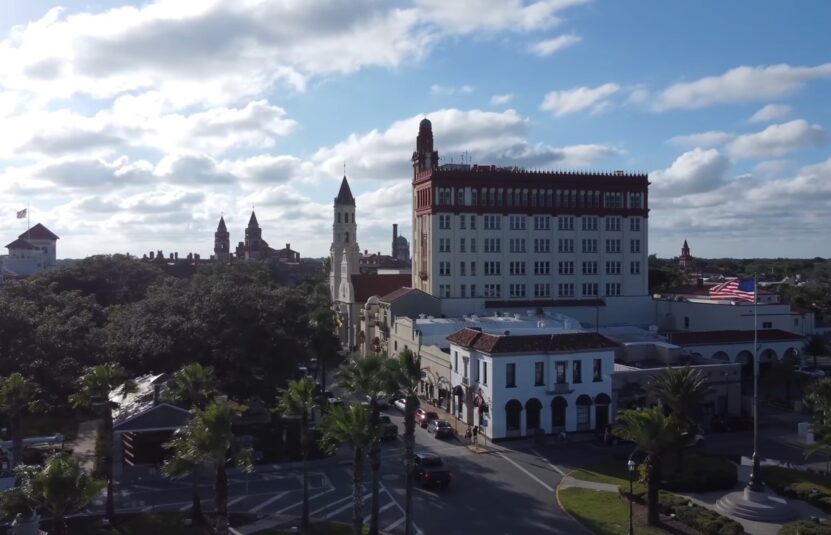 St. Augustine, the oldest city in the U.S., offers a unique blend of historical charm and beachside living. With its cobblestone streets and Spanish architecture, you'll feel like you've stepped back in time.
Living Costs
St. Augustine is relatively affordable compared to other Florida beach towns. Its diverse housing options include everything from historic homes to modern condos.
Activities and Amenities
History: Must-visit places include Castillo de San Marcos and the St. Augustine Lighthouse & Maritime Museum.
Beaches: Anastasia State Park offers 1,600 acres of varied ecosystems and a beautiful beach.
Dining: A wide range of eateries, from classic American to Spanish tapas.
St. Augustine is a treat for history buffs and beach lovers alike.
10. Fort Lauderdale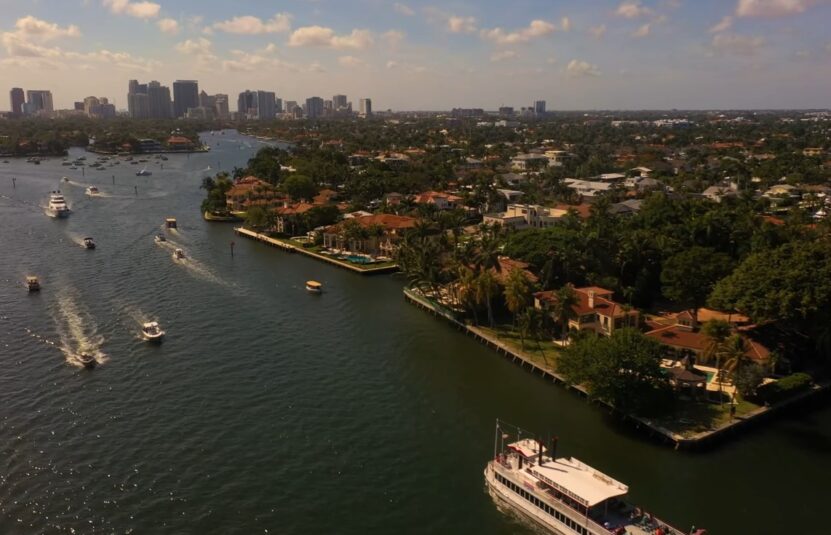 Last but not least, Fort Lauderdale is often considered the "Venice of America" due to its expansive canal system. Known for its boating culture and lively social scene, it's a popular choice for young professionals and retirees alike.
Living Costs
Fort Lauderdale offers a broad range of housing options, from high-rise condos to suburban homes. Though some areas can be expensive, there are neighborhoods that offer more affordable living costs.
Activities and Amenities
Boating: With over 165 miles of canals, boating is a popular activity.
Shopping: Las Olas Boulevard offers an array of boutiques and galleries.
Beachfront: The city offers several beautiful beaches, like Fort Lauderdale Beach and Lauderdale-by-the-Sea.
Fort Lauderdale is ideal for those who want a blend of urban and beachside living.
Final Words
Florida's diverse range of beach towns offers something for everyone, whether you're looking for a serene retreat, a cultural hub, or an outdoor paradise. From the Gulf Coast to the Atlantic, these top 10 picks cover a variety of lifestyles and budgets. All that's left for you is to decide which sandy shore will become your next home.